Enter this Book Giveaway to win a FREE copy
Click Image to Receive a Free Sample of This Book!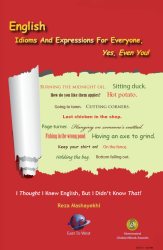 ---
Also by the same author: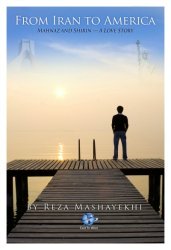 ---
Have you written an article?
Or, thinking of writing one?
If so, and if it is about one of the topics on this site, then
We'd love to have it, and we'll put it on a separate page so that others could comment on it, too.


---
Tell us your embarrassing one!
Did you ever get embarrassed because you misunderstood an expression, or because you used it inappropriately?
---

Tell us your favorite one!
Among all the English idioms and expressions that you have heard, which one is your favorite?
Is there a story behind it?
---

Tell us your funny one!
What is the funniest English idiom or expression you know?
---

Do you know an expression?
In English or in another language?
And you think we should have it on this site?
Well, go ahead and let us know about it!


---

Got an idea for an illustration?
You've seen the illustrations on this site, and suddenly you feel like doing one yourself?
Well, you could, you know!
Even if you don't know how to draw.
Let us know, and we will do it together!

We will work with you to bring your idea to life.
---

Got a folklore short story?
We're putting together a section for folklore type short stories.
Do you know one that you heard when you were growing up in your part of the world?
---

Today In History!!!
Read about some important, and some not-so-important, things that have happened on this day.